Steel and Mining Industry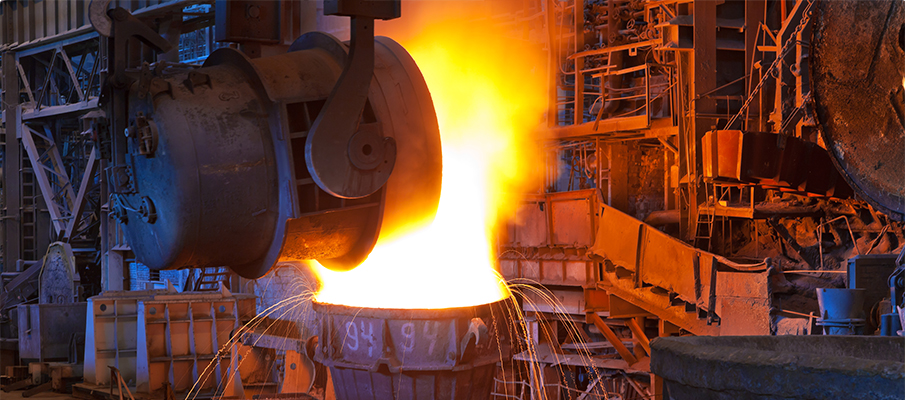 Russian mining enterprises are the foundation of the country's budget. The industry contributes 60–70% of Russian GDP. Increasing export of raw materials and final products ensures the country's economic stability. The sector is 46% export oriented, and generates almost 10% of all foreign exchange revenue coming from external activities.
Russia extracts 48 types of mineral raw materials, which makes it the absolute leader among 166 mining countries. Most of the countries participating in the market have a more modest list — up to 10 types of minerals. Russia owns about 40% of the world's iron ore deposits. This corresponds to almost 65 billion tons of ore, where 45 billion tons of ore belongs to the production category. Every year, 15% of world mining of iron ores is done in our country.
The Russian government determines the state of affairs on the world market of non-ferrous metals. Russia accounts for 20% of aluminum and 40% of nickel production in the world. Approximately 70% of Russian non-ferrous metals are exported to other countries, with 48% of these exports being aluminum, 20% — nickel, and 12% — copper.
Traditionally, Russian metallurgists compete with foreign companies on highly developed markets, thus they are constantly improving their efficiency, introducing new technologies, and developing new types of products. Experts note the high level of technical equipment of industry participants. According to their estimates, the degree of equipment deterioration of Russian companies is one and a half times lower than the average on the world market. The industry is developing intensively—production capacities are being expanded, innovative solutions are being introduced, and the existing production facilities are being modernized.
The geography of the projects carried out by our Company for the mining and metallurgical industry covers the entire territory of Russia. Our specialists have performed work at the sites of PJSC MMC Norilsk Nickel in the Arctic, PJSC AK ALROSA in Yakutia, at the PJSC Magnitogorsk Iron and Steel Works, the Metallurgical Plant Electrostal, the Almazoye deposit of PJSC Lukoil in Arkhangelsk and at the METALLOINVEST MC LLC plants in Moscow, Kursk and Belgorod Regions, as well as on coal mines of JSC Siberian Coal Energy Company.
Directions