Turnkey building of electricity and power supply systems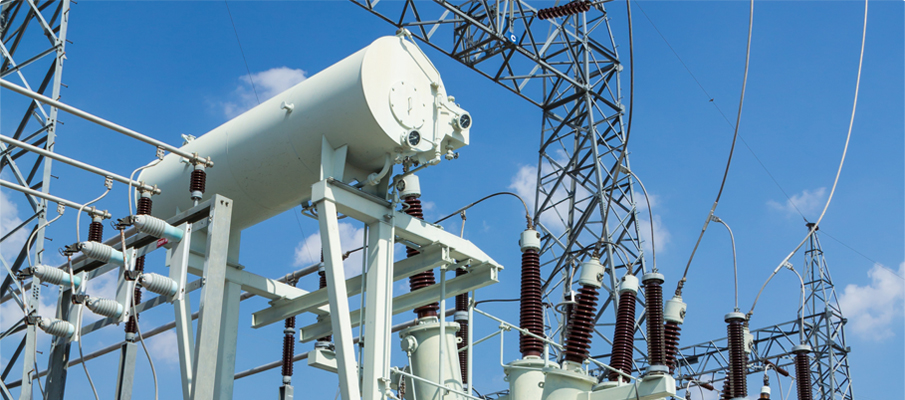 Evropeyskaya Elektrotekhnica provides complex services for the construction of individual turnkey power supply systems — from engineering and equipment supply to commissioning and maintenance services.
Our solutions are based on the best world practices and innovative technologies. They are widely used in such key aspects of the manufacturing industry as facility upgrade and new construction.
Our expert team is ready to design highly reliable electric power supply systems, electric lighting systems, as well as low current systems of any complexity considering our customers' needs. We conduct careful analysis before getting down to work to find out more information about all peculiarities, necessary technical parameters, and expected operating and living conditions of the facility. Following the results of our professional and complex analysis, we offer extremely precise solutions in order to meet our customers' needs.
We prioritize application of innovative engineering solutions and construction ideas together with evaluated functionality, as well as implementation of the most efficient methods for increasing the reliability, economy and safety of electrotechnical systems.
Evropeyskaya Elektrotekhnica produces a series of items for electric systems, as well as electric switchboard equipment, lighting equipment and cable products. Our stable relationships with suppliers, combined with our own production, allows us to suggest individual solutions to our customers, which saves resources and ensures maximum effectiveness.
Our equipment and materials are constantly updated thanks to implementation of innovative solutions aimed at complying with customers' demands in the most flexible and precise way.
Within the framework of projects, our team of experts puts the designed systems into operation, and the electric laboratory controls the high quality of the supplied equipment and installation works at all stages.
We not only implement systems but also provide maintenance services, ensuring confidence and smooth operation of our solutions. We give warranties and post-warranty maintenance for all work performed. We are responsible for the quality of equipment and the work we perform.
We offer convenient financial schemes to our customers. In terms of long-term cooperation, we are ready to wait in case of delay in payment, to supply equipment on credit, and lease energy efficient equipment. We aim to provide the most comfortable conditions for our partners, and to fulfill our obligations.
The complex engineering solutions we design and implement provide energy efficiency, high operational characteristics of systems and a long operational period, which make them economically efficient.